Selection Of Tours
Tours Collections

Simply follow this link, fill in your details and one of our representatives will be in contact with you ASAP.
Get Quote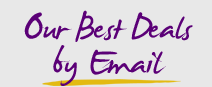 10 Days/9 Nights Discover Malaysia Tour
Highlights..Kuala Lumpur..Taman Negara..Penang..Langkawi
THG Experiences
A great tour combining Malaysia's two most popular beach resorts
A visit to the wonderful Taman Negara national park
Experience one of the largest colonial buildings in South East Asia
Day 01 - KUALA LUMPUR
Arrive Kuala Lumpur, the capital and largest city in Malaysia. A city of contrasts, Kuala Lumpur's modern skyscrapers blend with impressive historic buildings to create a unique cityscape. After custom formalities, you'll be escorted to your hotel to check-in and the rest of the day is free at leisure.
Day 02 - KUALA LUMPUR
Breakfast served in the hotel. In the morning you will depart for a half day city tour, discover the old and new, starting from where the city began, which is at the confluence of two rivers. Visits include the Kings Palace, the National Museum, the National Monument and the superb buildings at the Independence Square as well as the moorish-style railway station. Observe the contrast between historical architecture and modern skyscrapers in an abundant setting of greenery. You will also get to visit a local handicraft centre and a photo stop at the magnificent Petronas Towers. The rest of the afternoon will be free at leisure.
Meals Included: Breakfast
Day 03 - KUALA LUMPUR / TAMAN NEGARA
Breakfast served in the hotel. Depart for Kuala Tembeling where you'll then board a longboat for Taman Negara. After a 2 hours longboat ride upriver you will arrive at Taman Negara, Malaysia's National Park. It covers 4343 square kilometers covering Pahang, Kelantan and Terengganu state is 130 million years old, the oldest rain forest in the world. The highest mountain in the Peninsular, Gunung Tahan, 2186 meters stands in the park. Covered with primary jungle and scattered limestone outcrop, it is truly the outdoor destination for nature lovers. On arrival at the park, check into your accommodation where you can have a short rest before joining a briefing for an introduction the park in the evening. Then, you can join a night jungle walk to experience walking inside the rainforest at night.
Meals Included: Breakfast & Dinner
Day 04 - TAMAN NEGARA
In morning, go on a trek up Teresek Hill. This walk takes you further into the national park. The guide will highlight to you the rich flora found enroute. You will enjoy a panoramic view at the top of Teresik Hill and on a clear day, you can also see Mount Tahan. Before returning to base, you will have the option of going on the canopy walk which is about 30-40m above ground where you can observe the forest from a better vantage point. In the afternoon take a leisurely boat trip to Lata Berkoh where you can dip in the cool waters of the natural pool. The deep pool is delightful for swimming, resting and reading on the rocky area overlooking the river.
Meals Included: Breakfast & Dinner.
Day 05 - TAMAN NEGARA / PENANG
Breakfast served in the hotel. You will depart for Kuala Tembeling at 0900 hours and transfer to Kuala Lumpur Airport for your onward flight to Penang. Upon arrival into Penang you will be met and transferred to your hotel on the beach.
Meals Included: Breakfast
Day 06 - PENANG
Breakfast served in the hotel. Today set out on a half day tour of Georgetown, named after King George III of England and has one of the largest colonial buildings in South East Asia. First stop, Fort Cornwallis built in 1808 by the British East India company. It also marks the spot where Sir Francis Light landed on Penang. Next Chew Ketty or 'She Chew Kew' the biggest waterfront settlement or 'houses on stilts' created by Chinese immigrant in the mid 19th century. Drive through street of Harmony, which houses the Anglican Church, Kuan Yin Chinese Temple, Mahamariaman India Temple and the Kapitan Kling Mosque. Next the state museum, built in 1821, houses a fine collection of old photographs, maps, charts and other historical relics. The tour will end with a visit to Wat Chayamangkalaram, a Thai temple which houses a 108ft long reclining Buddha. Directly opposite is the Dhammikarama Burmese temple which houses a magnificent 8.2 metre high image of Lord Buddha. The afternoon is free at leisure.
Meals Included: Breakfast
Day 07 - PENANG / LANGKAWI
Breakfast served in the hotel. After breakfast, depart to the Port Swettenham jetty for a ferry ride to Langkawi. Upon arrival at Kuah Jetty in Langkawi, check into your hotel and enjoy the rest of the day at leisure. Brimming with culture, mysteries, legends and an abundance of natural scenery, Langkawi is the perfect getaway for a pleasant holiday.
Meals Included: Breakfast
Day 08 - LANGKAWI
Breakfast served in the resort. You will then depart for a morning half day Langkawi Legendary Tour. A perfect introduction for all first-timers, this tour is an overview of Langkawi's extraordinary myths and legends, giving you a taste that will wet your appetite to discover more. The tour will visit a selection of historical sites and attractions including the Atma Alam Batik Art Village, Kota Mahsuri and Eagle Square - Langkawi's most prominent landmarks, where a magnificent stature of a reddish brown eagle majestically sits. This imposing monument, costing over 1.5 million ringgit, is a tribute to the island, which is named after the reddish brown eagle. The tour concludes with a short stop at Kuah Town for some light shopping where you can pick-up some souvenirs and gifts as mementoes of your holiday here.
Meals Included: Breakfast
Day 09 - LANGKAWI
Breakfast served in the resort. Today is yours to explore Langkawis beaches as they are the most beautiful in Malaysia. From the sandy bays to the sweeping coastlines, the islands beaches are renowned among locals, beach-bummers and revelers from across the world.
Meals Included: Breakfast
Day 10 - LANGKAWI
Breakfast served in the resort. Free till departure transfer to Langkawi Airport for your onward flight to the UK or why not extend your stay for a few more days.
Hotels Used:
Kuala Lumpur - Standard: Capitol Hotel, Superior: Istana, Deluxe: Mandarin Oriental
Taman Negara - Mutiara Taman Negara used on all categories
Penang - Standard: Paradise Sandy Beach, Superior: Bayview Beach, Deluxe: Parkroyal Penang
Langkawi - Standard: Holiday Villa, Superior: Casa Del Mar, Deluxe: Westin
Guide Price from £859 per person
Book this tour call 0800 988 1721