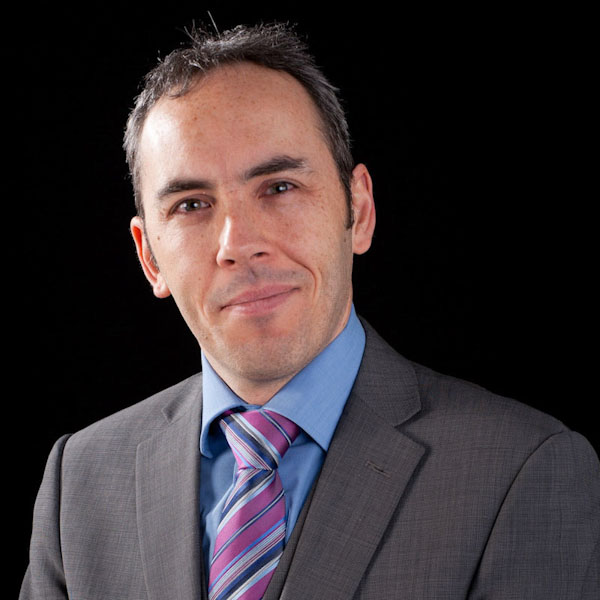 Gareth Gronow
Department: Managing Director
Years in travel: 20+
Time at THG Holidays: 20+
Speciality: Dubai, Thailand

Michelle Gronow
Department: Director
Years in travel: 20+
Time at THG Holidays: 20+
Speciality: Dubai, Thailand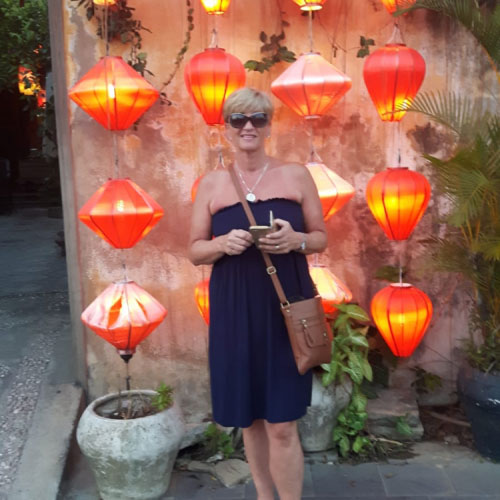 Mandy Jones
Department: Sales Manager
Years in travel: 22 Years
Time at THG Holidays: 20 Years
Speciality: Bali, Sri Lanka, Mauritius, Thailand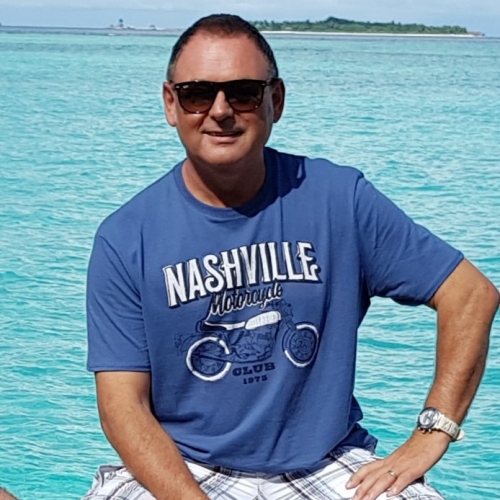 Tony James
Department: Head of Product
Years in travel: 38 Years
Time at THG Holidays: 4 Years
Speciality: Maldives, Middle East, Europe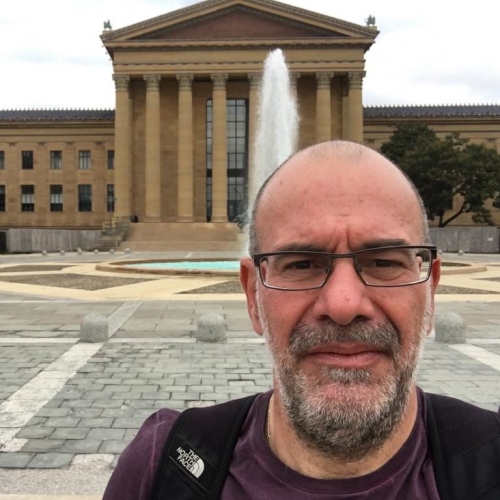 Stam Tzafos
Department: Product Manager – USA & Europe
Years in travel: 30 Years
Time at THG Holidays: 1 Year
Speciality: USA & Europe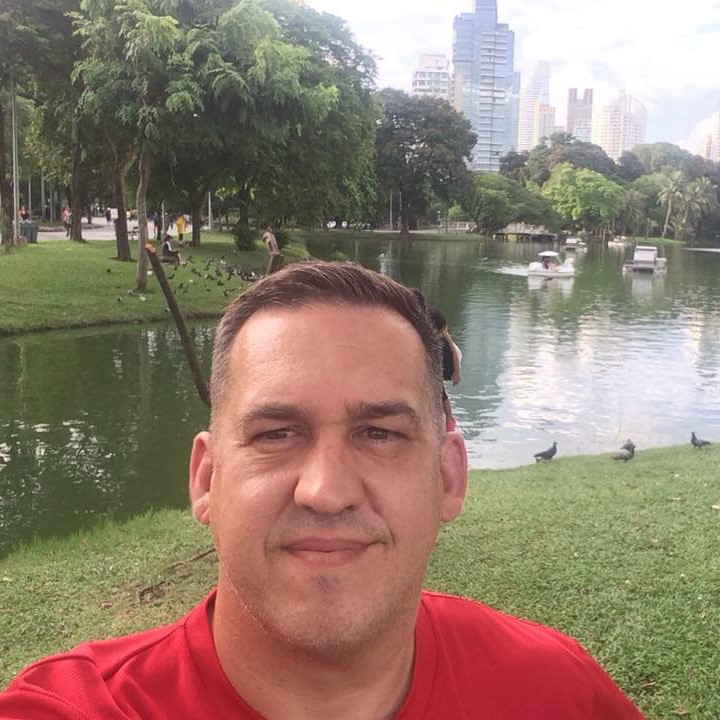 Gavin Oak
Department: Product Executive – Asia
Years in travel: 36 Years
Time at THG Holidays: 20 Years
Speciality: Thailand, Bali, Malaysia, Vietnam, Cambodia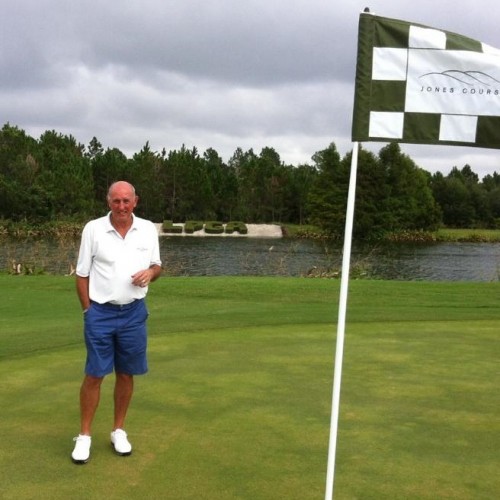 John Bowden
Department: Business Systems Manager
Years in travel: 40 Years
Time at THG Holidays: 15 Years
Speciality: USA, Middle East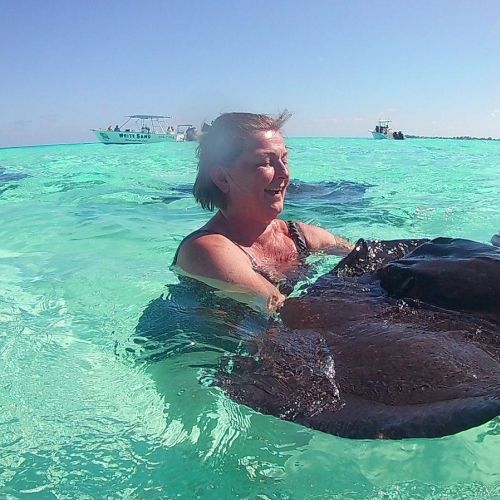 Bev Bowden
Department: Aviation & Ticketing Manager
Years in travel: 36 Years
Time at THG Holidays: 12 Years
Speciality: Vietnam & USA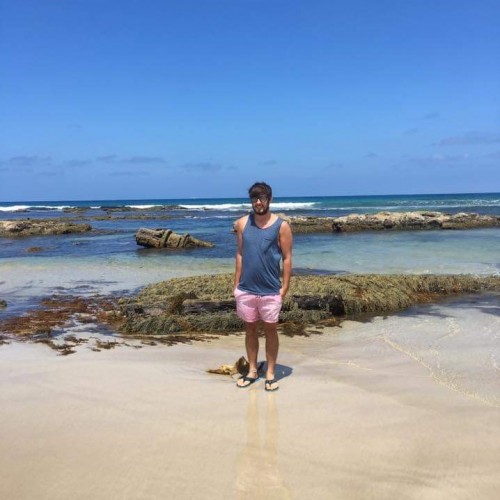 Craig Lewis
Department: Trading Executive
Years in travel: 2 Years
Time at THG Holidays: 2 Years
Speciality: Australia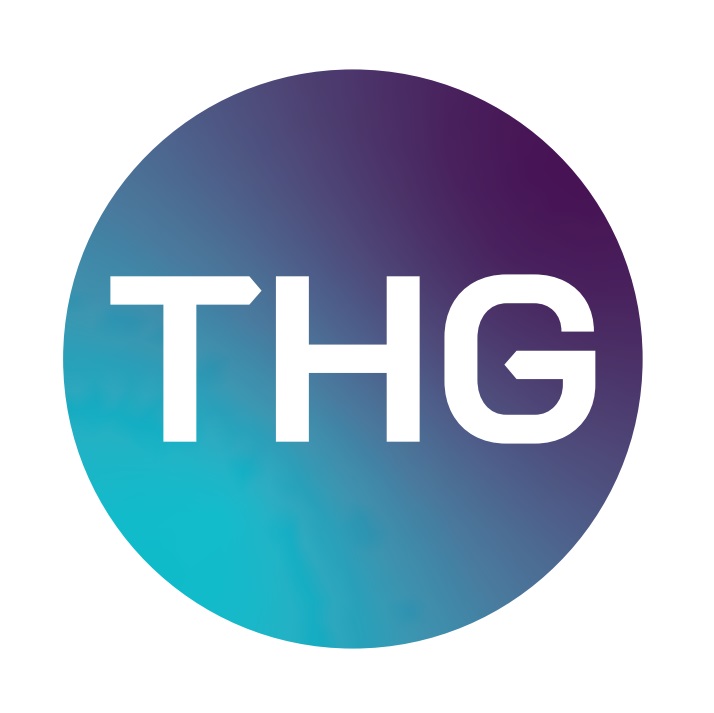 Simon Thomas
Department: Sales Development Manager
Years in travel: 35
Time at THG Holidays: 5 Years
Speciality: Europe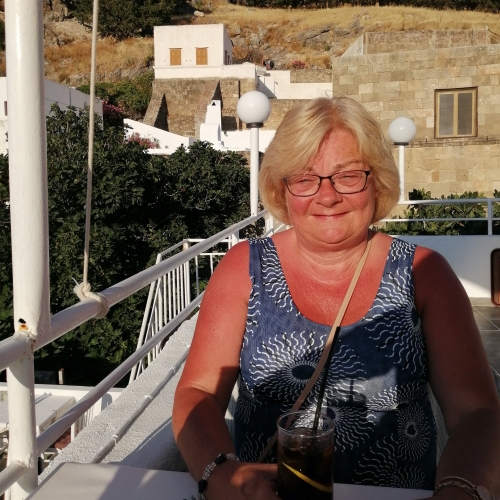 Shirley Smith
Department: Accounts Executive
Years in travel: 40 Years
Time at THG Holidays: 20 Years
Speciality: Thailand & Europe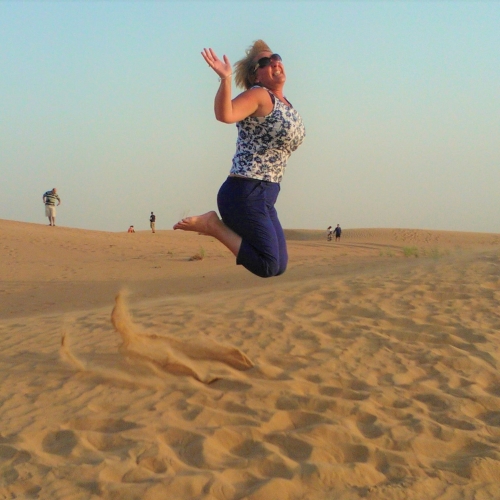 Kerry Thomas
Department: Sales Supervisor
Years in travel: 20 years
Time at THG Holidays: 15 Years
Speciality: Vietnam, Sri Lanka, Dubai, Thailand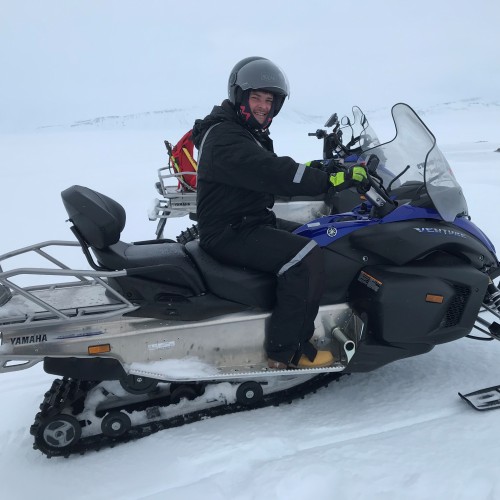 Gareth Rees
Department: Travel Advisor
Years in travel: 14 years
Time at THG Holidays: 10 years
Speciality: Bali, Malaysia, Maldives, USA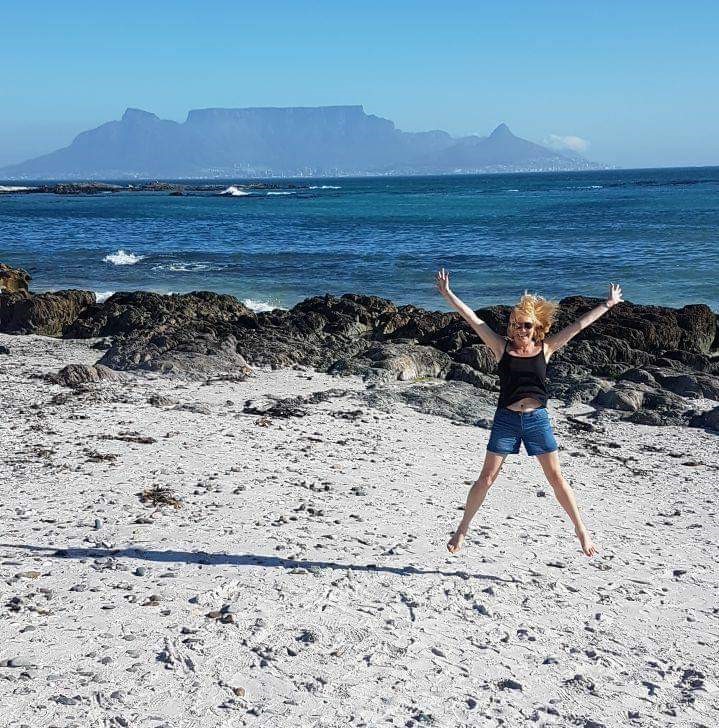 Senet Doble
Department: Travel Advisor
Years in travel: 17 Years
Time at THG Holidays: 17 Years
Speciality: South Africa, Thailand, Europe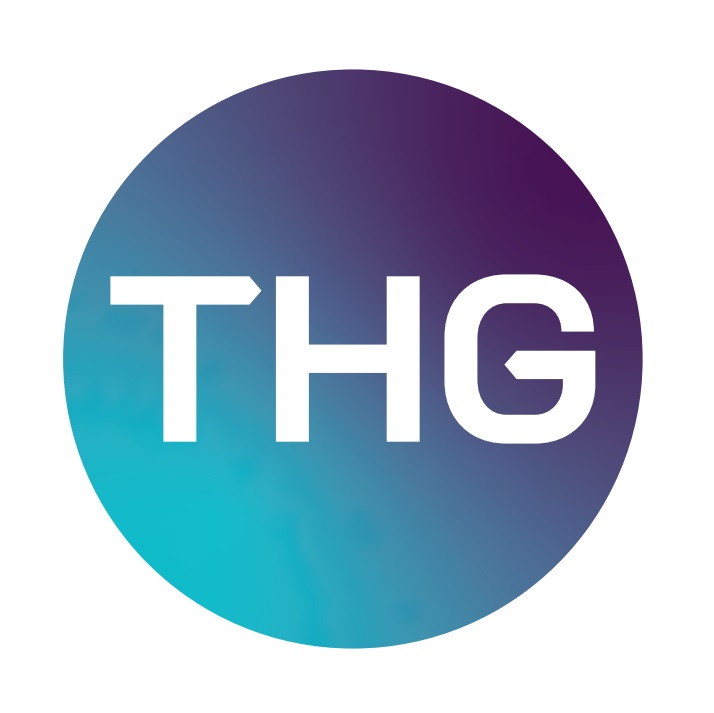 Leanne Robbins
Department: Travel Advisor
Years in travel: 20 Years
Time at THG Holidays: 8 Years
Speciality: USA, Europe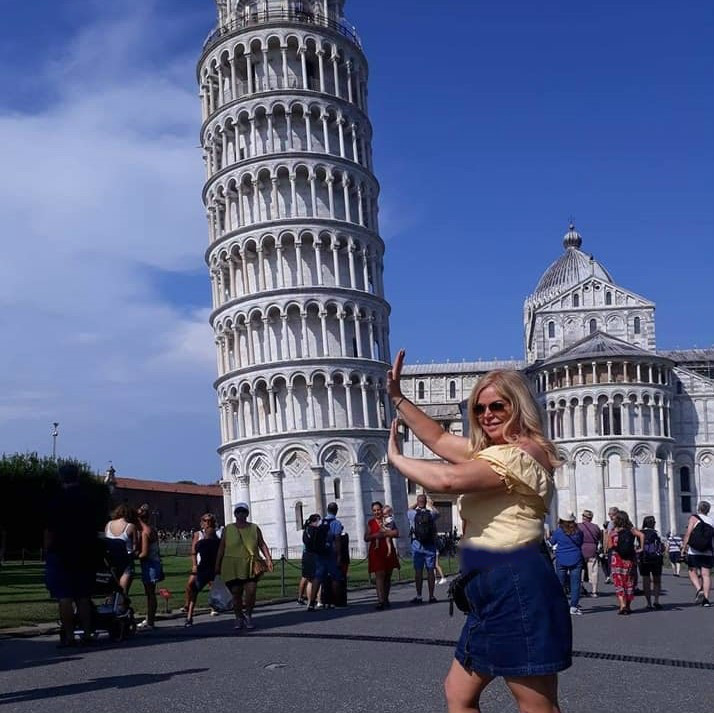 Janet Roberts
Department: Travel Advisor
Years in travel: 20 Years
Time at THG Holidays: 13 Years
Speciality: Thailand, Cruise

Don't take our word for it...
We love hearing from our THG customers. Please find a selection of THG testimonials below :
"Just wanted to let you know that the holiday was fantastic. Thank you to all at THG who were so helpful with my queries after booking and before travel. I would definitely use your services again."
"Just to say – the service and responsiveness from THG last week and this week (during covid-19 crisis) has been outstanding and is very much appreciated (And has been far superior to other agents I am dealing with on other cancelled trips). So please keep up the great work in these challenging times."
"Hi. In Bali airport on our way home but have to mail you to thank you and your team for a fabulous holiday. From our first contact with your firm to check out this morning it has Been exceptional. Your choice of hotels was first class and your team on the ground were wonderful. You have shown us what first class holiday package is all about. A total pleasure to book with you. I hope we can book again with you. Thanks again and please pass on our thanks to your team. "
"Hi Kerry, just to let you know that we had a fantastic time on out recent holiday. Thank you so much for brilliantly organising it. There was a pick-up waiting at every point during the trip, our tour guides were fantastic and always prompt and friendly. The destinations were fantastic and the hotels outstanding, far exceeding all the groups expectations. Many thanks again, will be in touch for our next adventure."
"I recently booked my route 66 road trip with THG Holidays. I was quite apprehensive booking such a massive bucket-list trip, but I had enormous help from both Elise and Gareth in the sales team. Their knowledge blew me away, and every element of the holiday they booked was fantastic."
"I've now booked 2 family holidays with THG holidays and each time the service has been amazing. Thank you for being extremely professional and finding me the most amazing holidays ever!!"
"I travelled with THG Holidays last November to Thailand and had the most amazing time. I was absolutely blown away with the vast amount of knowledge their sales team hold. They were always so helpful and really did plan the most flawless holiday for myself and my husband. THG Holidays friendly staff made booking a long-haul holiday super easy. Thanks all, and I shall be in touch with my next holiday soon."
"Thank you for making everything so easy, all our transfers were so well organised and we were able to feel confident that is you said it was going to happen then it did, which it was lovely to know in an unfamiliar place."
"We traveled to Vietnam with THG and stayed in 3 different destinations. Everything was perfect! Amazing hotels, good flights and a rep was always there to meet us at the airport to transfer us to our hotels and then pick us up to take us back again, also they was friendly and helpful with booking excursions whilst we was there. I would definitely recommend."
"We travelled to Vietnam and Cambodia wonderful holiday excellent hotels would definitely recommend"
"Travelled to Thailand in September 2018 with a friend. Flew from Cardiff to Bangkok with Qatar Airways. Everything was sorted for us and was so easy with a car waiting at the airport to take us to our hotel. We had 2 nights in Bangkok at the Rembrandt hotel. We then travelled to Koh Samui where we got a ferry to an island called Koh Phangan for the Full moon party. We stayed in a fabulous hotel right on the beach which was perfect location for the full moon party! We stayed 3 nights in this hotel. We then got a ferry back to Koh Samui and stayed 5 nights at the Baan Samui Hotel. We then flew back from Koh Samui all the way to Cardiff and did not have to deal with cases or check in lines etc as this had all be dealt with for us by THG. I always have wonderful service from THG and highly recommend."
"Having just returned from our holiday in Thailand i would like to congratulate THG Holidays for what was a fantastic trip. From flights, transfers, accommodation, reps, excursions etc I simply couldn't fault with anything on the trip. The service provided during our stay was outstanding and the holiday was great value and provided wonderful experiences. Thank you for a job well done."
"My partner and I got back yesterday from our Vietnam tour. Just to say many thanks to you (THG) for organising such a seamless and varied holiday. We had a great time. Every hotel/resort/activity was high quality and every transfer comfortable and there on time. The tour provided us with a good mix and flavour of this amazing country."
"I would like to thank you for your organisation for our recent holiday to Cambodia and Laos. All the flights, hotels, transfers, tours, guides and drivers were excellent. We had a wonderful holiday and will recommend your company to friends and relatives. If you are in touch with your ground company Viantours please pass on our compliments to them. They were always waiting at the airports when we arrived and their knowledge and enthusiasm on tours was second to none. "
"Kerry we just returned from our three country south east Asia trip that we booked with THG. It was fantastic. There was a huge amount of logistics involved 10 flights, 6 hotels and pickups and drops and yet it went like clockwork. The standard of the hotels was excellent, and the package was great value for money. The various hotels had been told in advance that it was our wedding anniversary and they all made a fuss which was lovely. Kerry I would like to say thanks for all your hard work in making this happen. It meant we had an unforgettable experience."
I thought I would send a quick email regarding our recent trip to Iceland booked through THG and under the care of Sneadland travel in Iceland.

Iceland was a great experience and we were looked after extremely well and we all thoroughly enjoyed every minute.

Thanks to you and your team for all your efforts of putting together the Itinerary so well.
Rather belatedly, I just wanted to thank you for arranging the above holiday for my husband and me and to say that we had an absolutely amazing time. Our small group was lovely, they were mostly all very friendly and we spent our evenings drinking in the bar with them! The tour itself was fantastic, we packed so much into the four days and saw so many wonderful and awe-inspiring sights. We can't say enough good things about our guide, Andy Boonstoppel, who was punctual, efficient, friendly and informative and went out of his way to make our experience memorable. He even managed to fit in a visit to a site that wasn't on the itinerary! If you are in touch with him, please pass on our thanks and best wishes.

Having said all that, we still feel we haven't seen anything like enough of Iceland and will definitely plan another visit in the future to hopefully see more of the island. Thank you once again for arranging the trip.
Firstly, I wanted to say how kind and helpful Kerry was. I had so many issues with my phone, such as my speaker not working - people having issues hearing me, my phone contract barring premier numbers, and bad connection. Throughout it all, Kerry was very understanding and made life so much easier when taking me through the process. She made several calls as she knew my phone contract did not allow me to call. She always made alternatives whenever I had problems and went over and beyond to ensure that there were no issues in the booking process. Please could you pass on my thanks to Kerry, she is a great staff member and I really do wish that more people could be as professional, patient and kind as she was.

I also spoke to Gareth who helped to confirm and book my tickets, similar to Kerry, he was extremely professional, kind and honestly was so helpful in explaining what to expect. It was really great to speak with him as he answered all of my questions and was so happy to help.

For both employees I wish them all the best. I know that staff do not always receive a thank you for their hard work, but please could you pass on my gratitude to both employees as they have been so great and helpful booking my trip for my family and I. Thank you and Merry Christmas!
Just wanted to drop you a line and say "THANK YOU". Hayley and I had an amazing time and honestly did not want to come home as it was so good and so much fun. PLEASE can you keep us informed if there are any other amazing offers like this coming up. We hope to do 1/2 Cruises per year ideally funds permitting.
I have recently booked another holiday with THG, and I would like to express how fantastic Senet has been throughout the process.

I've been dealing with senet for awhile, and I've been super impressed with how personal the service has been. I don't feel like a number, unlike other companies, it's very personal and she is available at all hours to accommodate! (For example, we've had multiple conversations even at 11pm and on Senet's days off!)

Senet's always proactive, sends regular updates/follow ups, knowledgeable and totally on the ball! We are quite particular with hotel styles and destinations, and Senet genuinely takes the time to understand what we want, and then has so much patience to work with us to find a suitable hotel/destination. Again, it doesn't feel like I'm being a pain asking questions or being fussy, nothing is ever a problem! All the reasons why I decided to book additional holidays through THG!

A MASSIVE Thank you to Senet, your service has been invaluable and I look forward to booking more holidays with you
We recently travelled to Jordan through THG Holidays (subcontracted to Travco Jordan) Not only had the holiday been very well organised and we were kept informed about developments constantly, but the Jordanian subsidiary provided us with an excellent guide and driver for the duration of our tour. Our guide was so motivated (and spoke excellent English) that he even helped out where the local guides were unable to help us. I cannot recommend these companies any higher.
Hi Gavin
We are back home now after a truly wonderful holiday. Hotel was fantastic and we cannot thank you enough for the whole experience.
Regards
Colin and Noreen
I'm back to work today after our holiday to Costa Rica.

It was just fab! All the guides and drivers were really nice, good fun and very knowledgeable. The hotels were spot on. Each had its own bit of fabulousness, gardens or pool area. The Occidental was the perfect place to chill out after a busy first week.

Brave me that's scared of heights did the Zip line and the cloud walk, so that was brilliant. Only thing that was a wee bit disappointing were the forest walks, we never saw any wildlife, just a birds tail once. We saw a huge variety of birds at the Poco a Poco hotel gardens so that definitely made up for it. Also the river boat float was incredible, the guide, "George from the Jungle" as he introduced himself was the best ever. So funny and he was able to show us so many animals and birds that we wouldn't have otherwise have spotted.

Thank you (and Bev) for a great holiday, it was worth every single penny.

We hope to be in touch later for next winters booking. Vietnam north to south, or Malaysia
Just returned from a brilliant tour of Jordan. The guide and driver were great. It was really well organised and the hotels were of a very good standard , especially the Movenpick resort in Petra ( upgraded.)

Highly recommended for all ages - fantastic sites to see Jerash and Petra especially, brilliant adventures in the desert with a camel and jeep ride and a truely memorable day floating in the Dead Sea. Jordan offers great weather , delicious food, hospitable people and amazing cultural sites.
I want to thank you for all your efforts in putting together our holiday to Costa Rica.

We had a fantastic experience, our best holiday ever and a lot of this was down to your excellent choices of hotels, activities and the private transfer company who were first rate.

All the 5 hotels were very special and offered us something different. Senda Hotel in Monteverde was probably our favourite and was your suggestion we loved the lodge set back into the forest, our regular wildlife visitors, the trails in the hotel, the food and service and all our activities, especially hanging bridges and zip wire that I loved, the night walk being led around by our guide Felix and the Sloth sanctuary!

Westin hotel was luxury and the size of accommodation at the Royal adult only accommodation made us feel very special. Howler Monkeys in the hotel grounds were a real bonus.

We loved the activities to break up longer transfers the rafting was great fun spotting the crocodiles and the waterfall was wonderful.

San Jose Hilton Gran you recommended was also a brilliant way to end our adventure.